FORMATION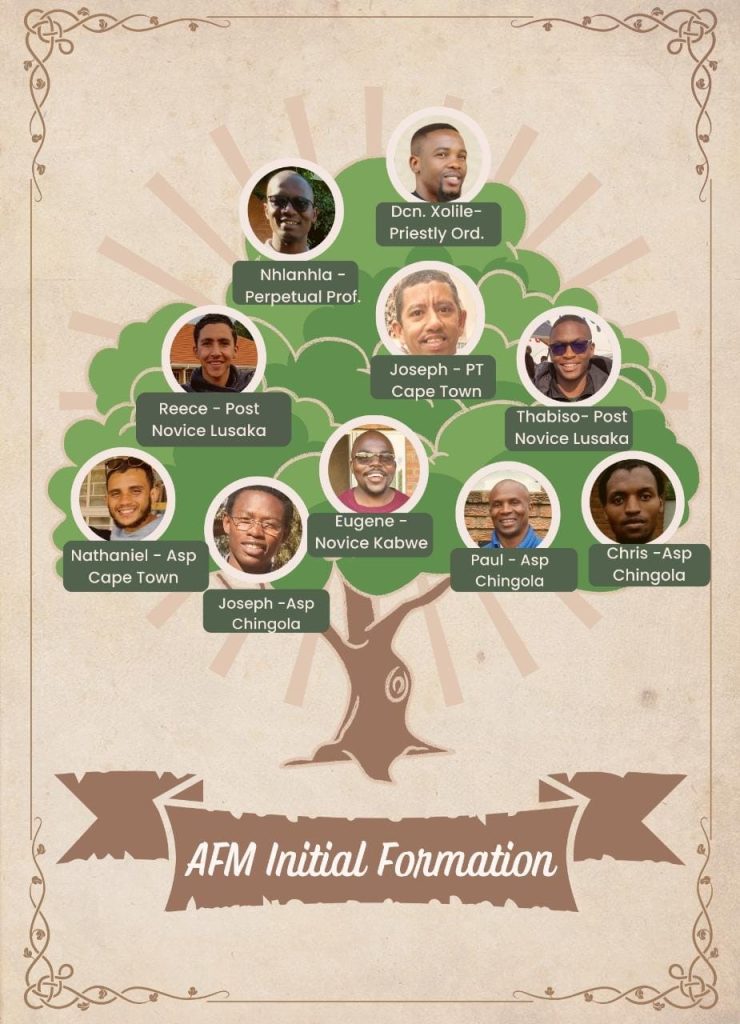 We currently have
5 SDB + 1 novice
Deacon Galata Xolile, priestly ordination on May 27
(Cl) Nxumalo Nhlanhla, student of theology
(Br) Juries Joseph Arthur – practical trainee
(Cl) Heuvel Reece David – practical trainee
(Cl) Ntlele Thabiso Washington – postnovice
Mokhena Lebohang Eugene – novice 
4 Aspirants
Jean Paul Mbuyi
Christopher Khunong
Mokoailane Joseph Hlakacha
Nathaniel
.
.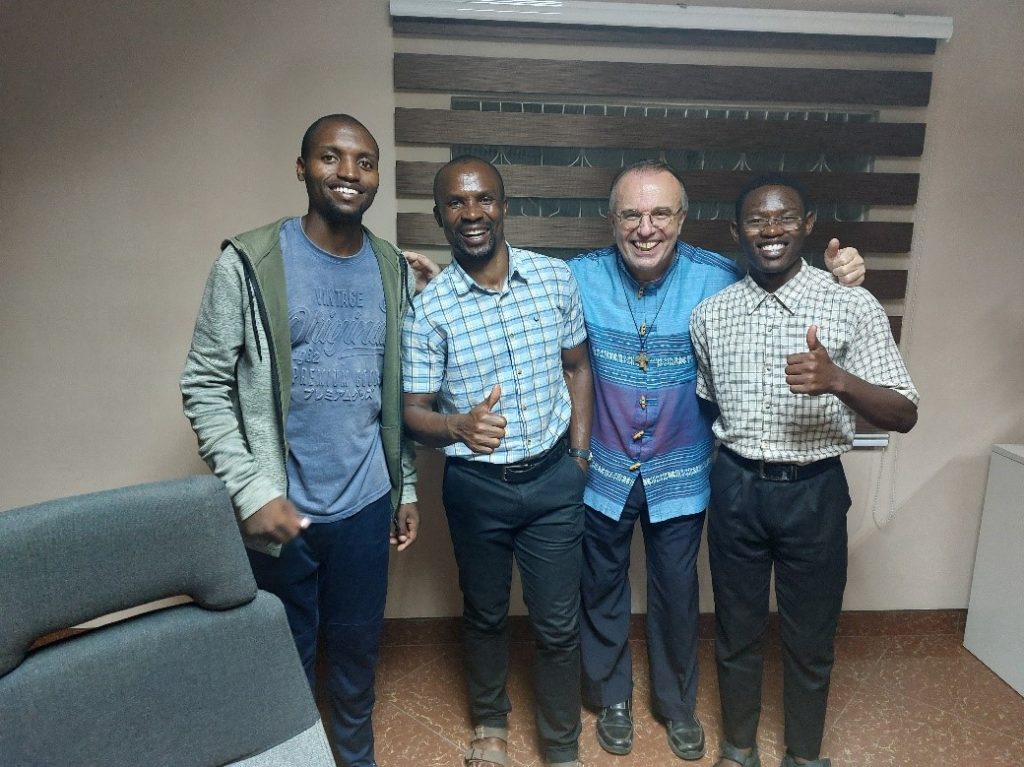 New Provincial Father Vaclav Klement with Chris, Paul and Joseph
Is God Calling you to be part of the Salesian Family?
Vocation Prayer
Help me to see the signs that You give me.
Open my heart to respond to You.
Grant me the courage to follow your call.
Give me the strength to serve You and your people with generosity and love.
CONTACT US
Thank you so much for taking the time to browse around our web site – which projects just a touch of the enormous challenges we face and work with, an impossible undertaking without your financial assistance. If you are interested in more detailed information on any given project, or want to simply make contact, please do so by filling in the form below – the information is strictly confidential and will not be used for spam or redistribution.
Denise Hards:    missionoffice@bucknet.co.za
Fax:       +27 (0)11 476 8315