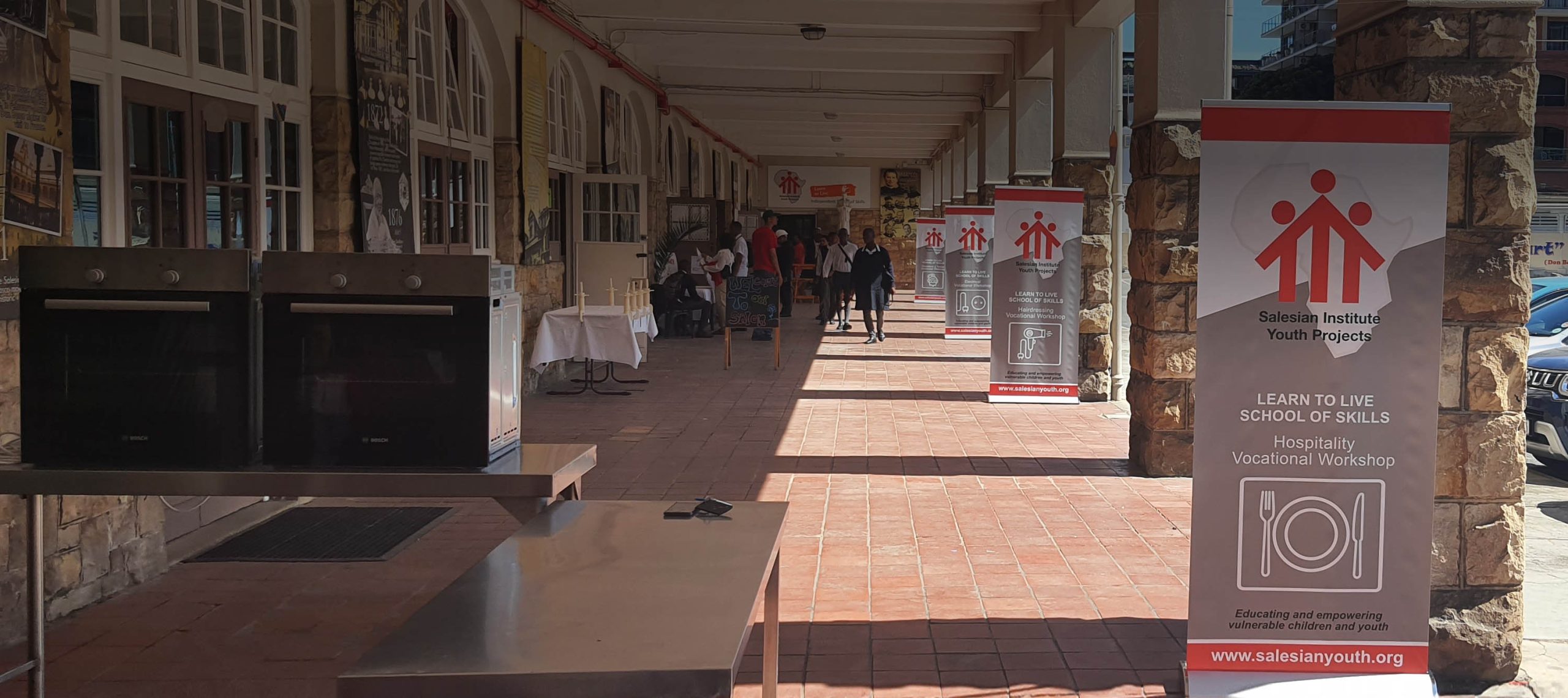 Salesian Institute Youth Projects – Cape Town
TEACHING INNOVATION. SHARING SKILLS. INSPIRING HOPE. REBUILDING LIVES.
OUR VISION, OUR MISSION, OUR WORK
"Our mission is to provide for the physical, educational, and spiritual needs of youth at risk through the provision of education, counselling, recreation, and training, in a professional, caring, and secure environment. We honour Don Bosco's calling to serve the youth and to build hope, open hearts and transform minds."
– Salesian Institute Youth Projects Board & Management
Programmes That Restore Hope
There are four main projects for youth at risk in the Greater Cape Town area. The projects are managed by a committed and competent Board of Directors, Management Committee and staff consisting of Salesians who live on the premises and professionals from the corporate and education sectors.
LEARN TO LIVE SCHOOL OF SKILLS PROGRAMME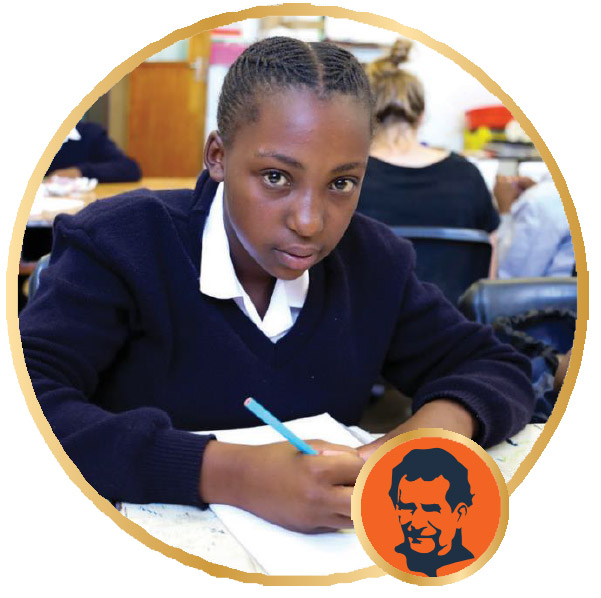 a future for children and youth at risk
The school caters for learners aged 14 to 18 from at-risk backgrounds. The Learn to Live School offers an integrated approach for youth, who due to their socio-economic circumstances, cannot gain access to, or cope with mainstream schooling. Learn to Live School of Skills follows Project-Based Learning (PBL) the primary teaching and learning methodology. This teaching methodology allows the school to cater more effectively to the needs of our learners, as it aligns well with the expectation of the workplace. The Learn to Live Programme is very much vocationally driven – our vision is to prepare and equip learners to function in the workplace and when they cannot be immediately placed in a job, our learners should have the confidence and skills to create their own jobs and future. Lifeskills forms an integral part of our learning programme. The Learn to Live School is a 4-year programme. Our Learn-to-Live graduates either continue with learnerships, find jobs, start their small businesses or join one of our other Programmes.
The current vocational workshops on offer are:
1. Hospitality
2. Hairdressing
3. Electrical
4. Woodwork & Timber
Child Protection is a priority, and a strict child protection policy is adhered to and followed by all staff and volunteers at the institute.

PORSCHE AUTOMOTIVE PROGRAMME
propelling youth into the automotive elite
The Porsche Programme is currently being revised. An updated new Porsche Programme will be shared in early 2023.
This training seeks to unlock career opportunities in the After Sales dealership organisations of Porsche and the other brands of the Volkswagen Group. The programme is being jointly implemented by the Salesian Institute Youth Projects and the local Porsche importer, LSM Distributors (Pty.) Ltd. This unique combination of competencies allows for a multiple win situation where the Salesian mission and the mission of Porsche are jointly fulfilled.
THE WAVES OF CHANGE MARITIME PROGRAMME (WOC)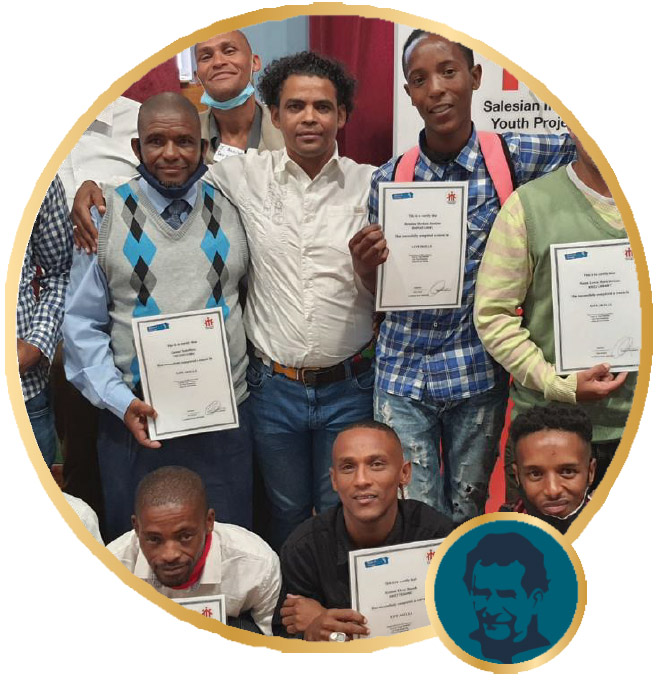 facilitating training for the maritime industry
Sea fishing is a large industry in South Africa, especially along the Western Cape coastline. The Salesian Institute Youth Projects realised the need for youth with low levels of education to be gainfully employed to contribute to the financial needs of their families and communities. The Cape Town harbour is on our doorstep, with a result we partnered with large sea fishing companies in the sector as well as various training Institutions that have accreditation and approved by SAMSA (South African Maritime Safety Authority) providers in the sector to train young men and women ages 18 to 35 from disadvantaged backgrounds.
All the participants complete a 10-day Lifeskills Programme and then go on to complete Safety and Familiarisation Courses, including Personal Survival Techniques, and obtain their SAMSA Medical Certificates, and seafarer's record book and certificates of discharge. Some of these costs are covered by the Institute if enough funding is available, alternatively, the beneficiaries must cover some of the costs.
The maritime industry affords these youngsters a career path, something they cannot easily access in other sectors due to insufficient levels of education and socio-economic circumstances. The objective of the WOC project is to empower disadvantaged and unemployed youth between the ages of 18–35 years from Cape Town and surrounding areas by preparing them to find work in the maritime industry.
For those women who find the idea of working at sea daunting, due to its immense physical requirements, the Waves of Change Programme is offering a specific course to women interested in sewing:
The Stitch Ahead Sewing Programme
This newly acquired programme is a 3-month course at the Salesian Institute Youth Projects, teaching women of Cape Town and surrounds who can read and write hand-sewing and machine-sewing techniques. The course starts with a two weeks Lifeskills course, followed by a three months sewing course that will enable participants to sew basic garments for their use or to generate income through a home-based business.
NEETs YOUTH EMPLOYABILITY PROGRAMME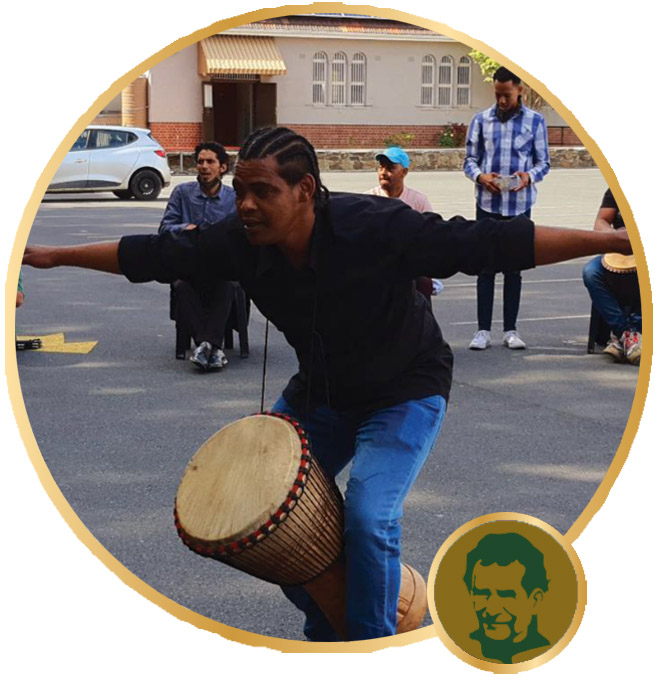 21st Century training for the 21st century needs
NEET is the term in use for youth ages 18 to 26 not in employment, education, or training. SIYP aims to provide a critical service to NEETs through an intervention strategy combining Lifeskills Training with Vocational Skill Training, packaged in an innovative approach to student- centred education through a project- based learning methodology.
In line with Learn to Live's Project- based-learning approach, it adopts the same platform to develop work readiness for youth at risk that have not completed their basic education. The NEETS beneficiaries are recruited from specific disadvantaged communities within the greater Cape Town area to create a tipping point of social change within the beneficiaries' communities.
This is a SAQA-accredited in-house programme with a National Certificate in New Venture Creations, via the Services SETA completed over 12 months consisting of three modules:
The NEETS programme is relatively new and offers education in an innovative and engaging pedagogy. In line with Learn to Live's Project-based learning (PBL) approach, it adopts the same platform to develop work readiness for youth at risk that have not completed their basic education.
NEETs is a term used for youth Not Employed, in Education or Training (ages of 18 to 25) from disadvantaged communities. We at Salesian Institute provide a critical service to NEETs through an intervention strategy that combines Life Skill Training with Vocational Skill Training, packaged in an innovative approach to student centred education, that truly empowers the individual, culminating in employment opportunities.
Utilising the current facilities at The Salesian Institute Youth Projects in Cape Town, learning spaces will be equipped based on specific requirements, creating a Collaborative Open Innovation Space. Students circulate through the STEMspace, MAKERspace and MADDspace for the duration of the programme which are module specific.
Each intake completes 3 modules that covers 16 weeks per module.
This is a 12-month programme and currently in pilot phase.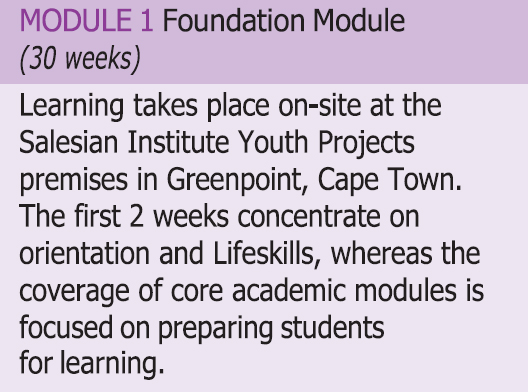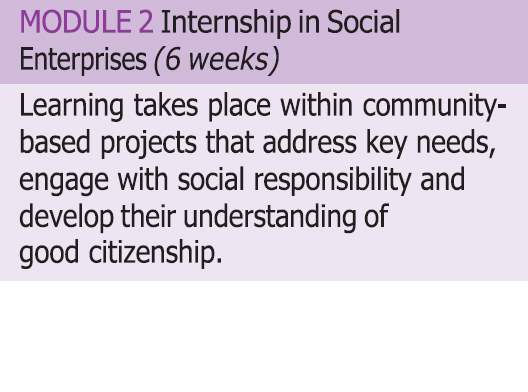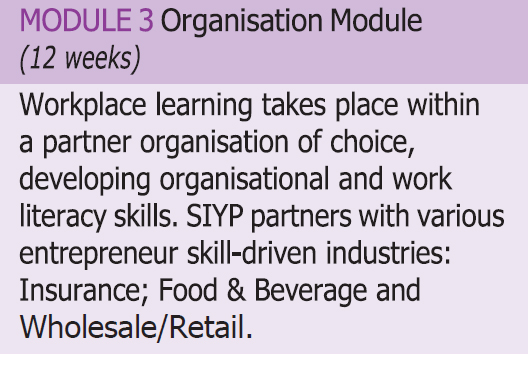 SUPPORTING OUR PROGRAMMES OF HOPE
In all our work we seek to fulfil our purpose by offering hope, igniting self-respect, healing the past and forging new futures – all of which would be impossible without the extraordinary commitment of the staff and volunteers of the Salesian Institute Youth Projects, who absolutely believe in its mission.
There are many ways you can contribute to our work of restoring dignity to the lives of disadvantaged youth – all of them are most welcome.
How can you help?
Without financial Government assistance we depend entirely on donations and fundraising events to feed, accommodate and educate the children in our care. Donations, sponsorship, organising a fundraising event or volunteering are what keeps this programme running. Having read the brief description above about the work we do, and if you are able to help us please visit our donations page, thank you. 
CONTACT US
Thank you so much for taking the time to browse around our web site – which projects just a touch of the enormous challenges we face and work with, an impossible undertaking without your financial assistance. If you are interested in more detailed information on any given project, or want to simply make contact, please do so by filling in the form below – the information is strictly confidential and will not be used for spam or redistribution.
Denise Hards:    missionoffice@bucknet.co.za
Fax:       +27 (0)11 476 8315

" S a l e s i a n    M i s s i o n s    a r e    e t e r n a l l y    g r a t e f u l    f o r    a l l    s u p p o r t    &    d o n a t i o n s    t o w a r d s    o u r    m i s s i o n    p r o j e c t s"