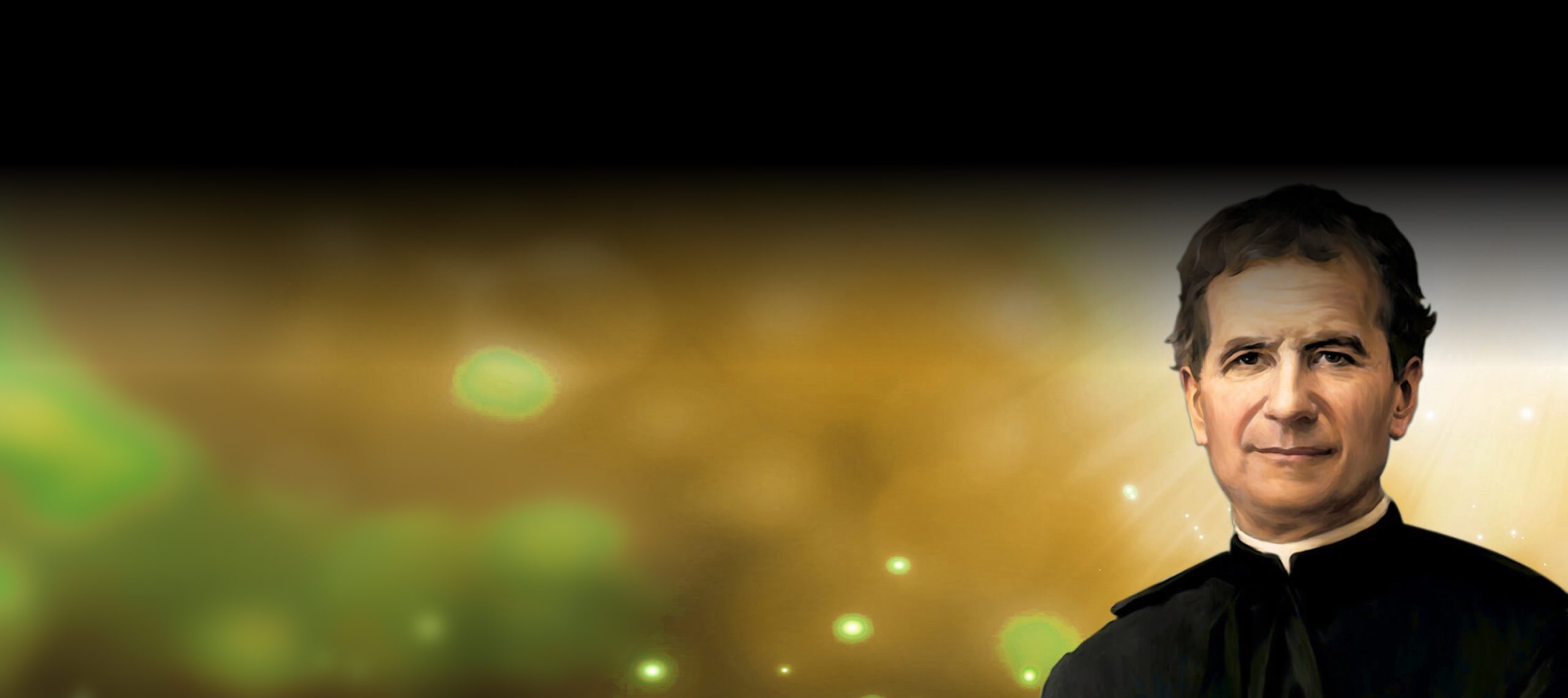 JOHN BOSCO AND THE SALESIANS
John Bosco was born on 16 August 1815, in Becchi, from a family of poor farmers. It was through his mother, Margaret, that John first learned to see God in others; in the poor who came knocking at the door of the house during winter, and to whom Margaret gave hot soup. His dad, Francesco, died when John was two.

The great dream …
At the age of nine, Don Bosco had the first, great dream that marked his entire life. He saw a multitude of very poor boys fighting and cursing. A majestic Man told him: With meekness and charity you will conquer these friends; and a Lady just as majestic added: Make yourself humble, strong and robust. At the right time you will understand everything.
Little John understood that to do good for so many boys he needed to study and become a priest. But his brother Anthony, already 18 and uneducated, did not want to hear of this… He threw away John's books and belted him. In February 1827, John left home and went to look for work as a farm-servant. He was only 12. For three years he laboured and during evenings he read his books and studied. Anthony married three years later and John returned home and resumed his schooling. To provide for his needs he learnt different trades: tailor, blacksmith, barman, and he even coached students after classes.
At 20, John Bosco entered the Seminary. After six years, on 5 June 1841, the archbishop of Turin ordained John Bosco a priest. Now Don Bosco (in Italy the title given to a priest is Don) was finally able to dedicate himself full-time to the abandoned boys he had seen in his dreams. He went to look for them in the streets of Turin. On those first Sundays – says young Michael Rua, one of the boys he met in those early months – Don Bosco went through the city to see for himself the moral conditions of the young. He was shocked. The outskirts of the city were zones of turmoil and revolution, places of desolation. Unemployed, sad and ready to do anything, adolescents caused problems on the streets. Don Bosco could see them betting at street corners, their faces hard and determined, as if to get their way at any cost.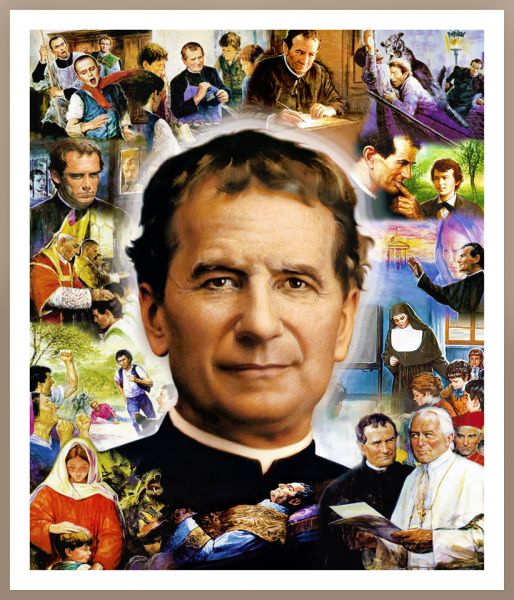 Don Bosco was shocked and deeply disturbed by the exploitation of young people coming into the city and he there and then decided to dedicate his priestly life to their welfare. Don Bosco founded the Salesians in 1854 and he died on 31 January 1888. Three words sum up John Bosco's approach to youth: reason, religion and kindness. At the heart of his system is a deep understanding and love for young people and their problems.
The Salesians …
St. Francis de Sales, the zealous pastor and doctor of charity, inspired Don Bosco by his optimistic humanism and his complete dedication to the pastoral care of souls. In 1854 he declared: "The Madonna wishes that we begin a Society. I have decided to call ourselves Salesians. Let us put ourselves under the protection of St. Francis de Sales, so that we may obtain his extraordinary gentleness." In 1854, Don Bosco gave the name 'Society of St. Francis de Sales' to the first band of 17 young men who wished to follow him in his work for youth.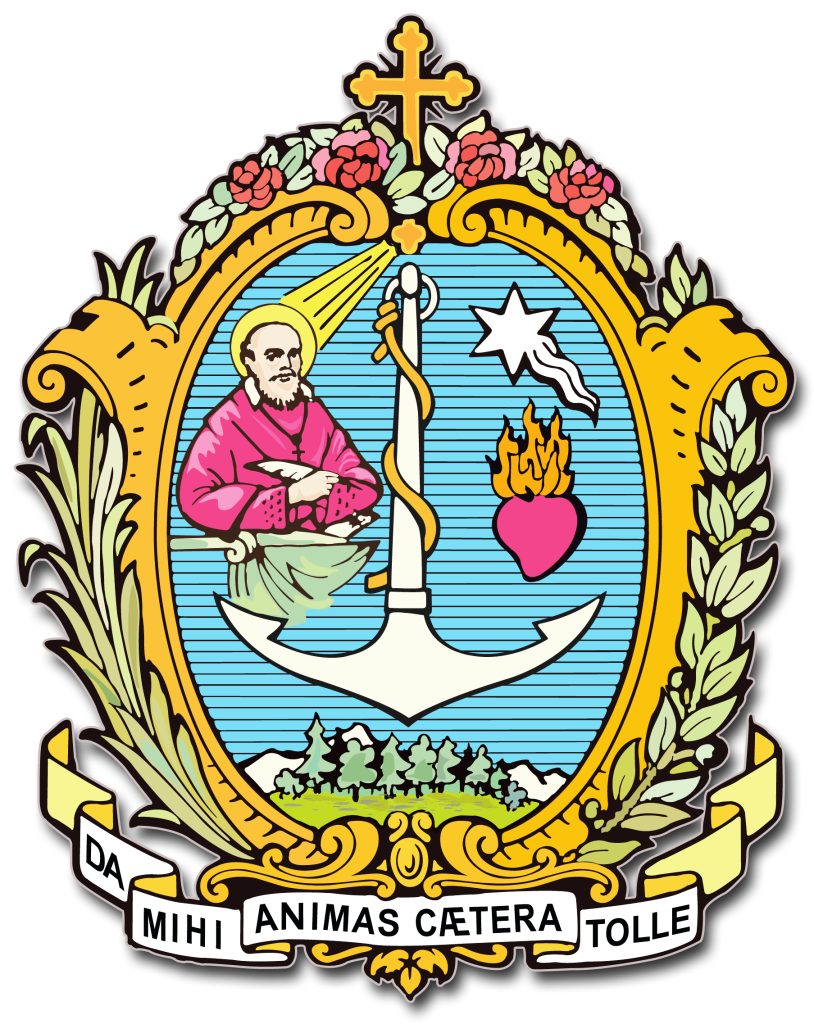 The Salesian Coat of Arms, designed by Professor Boidi, appeared for the first time in a circular letter of Don Bosco's on 8th December 1885. The shining star, the large anchor, the heart on fire symbolize the theological virtues; the figure of St. Francis de Sales recalls the Patron of the Society; the small wood in the lower part reminds us of the Founder; the high mountains signify the heights of perfection towards which members strive; the interwoven palm and laurel that enfold the shield either side are emblematic of the prize reserved for a virtuous and sacrificial life. The motto Da mihi animas, caetera tolle (Give Me souls, take away the rest), expresses every Salesian's ideal.
Understand Don Bosco himself, and know what inspires the men and women who continue his work, his dream, his mission throughout the world.
A "modern miracle", the famous Bishop Fulton Sheen once called the Salesians.
"John Bosco had a tremendous love for the poor; he always saw Jesus in them; he took Jesus at His word. He knew that whatever he did for street children, he did for Jesus, and this was not just an act of faith, but a real conviction." -Mother Teresa of Calcutta
"St. John Bosco! This name is a song of grace and apostolate. From a tiny hamlet of Piedmont, he has carried the glory and the successes of the charity of Christ to the farthest ends of the earth." -Pope John XXIII
MAMMA MARGARET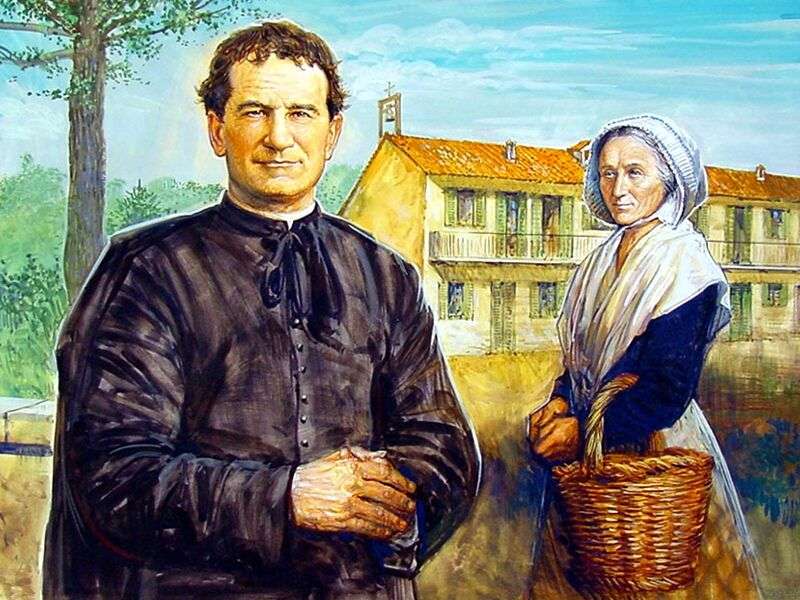 Don Bosco's mother Mamma Margaret accompanied him all the way to priesthood.  In 1846 when Don Bosco was seriously ill, Margaret went to be with him and discovered there the good that he had been doing for poor and abandoned youngsters.
When asked to go with him in this work she said: "If you believe this to be the will of the Lord, I am ready to go". Mamma Margaret's presence turned the Oratory into a family. For ten years her life became entwined with that of her son and with the beginnings of Salesian work: She was the first and principal Cooperator of Don Bosco; she became the maternal elements in the Preventive System; without realising it, she was the "co-foundress" of the Salesian Family.
She died in Turin, struck down by pneumonia on the 25th November 1856, at 68 years of age. Many youngsters went to the cemetery crying as they would for their own mother. Generations of Salesians called her and will continue to call her Mamma Margaret.
Well over 34,000 Salesian priests and sisters work tirelessly alongside of thousands of lay collaborators. In Southern Africa, the Salesians operate in South Africa (the Western Cape and Gauteng), Eswatini and Lesotho, organising crèches, youth centres, schools and craft classes. The schools admit orphan children, those from shelters and also directly from the streets, applying remedial education, rehabilitation, skills training and social skills.
CONTACT US
Thank you so much for taking the time to browse around our web site – which projects just a touch of the enormous challenges we face and work with, an impossible undertaking without your financial assistance. If you are interested in more detailed information on any given project, or want to simply make contact, please do so by filling in the form below – the information is strictly confidential and will not be used for spam or redistribution.
Denise Hards:    missionoffice@bucknet.co.za
Fax:       +27 (0)11 476 8315

" S a l e s i a n    M i s s i o n s    a r e    e t e r n a l l y    g r a t e f u l    f o r    a l l    s u p p o r t    &    d o n a t i o n s    t o w a r d s    o u r    m i s s i o n    p r o j e c t s"