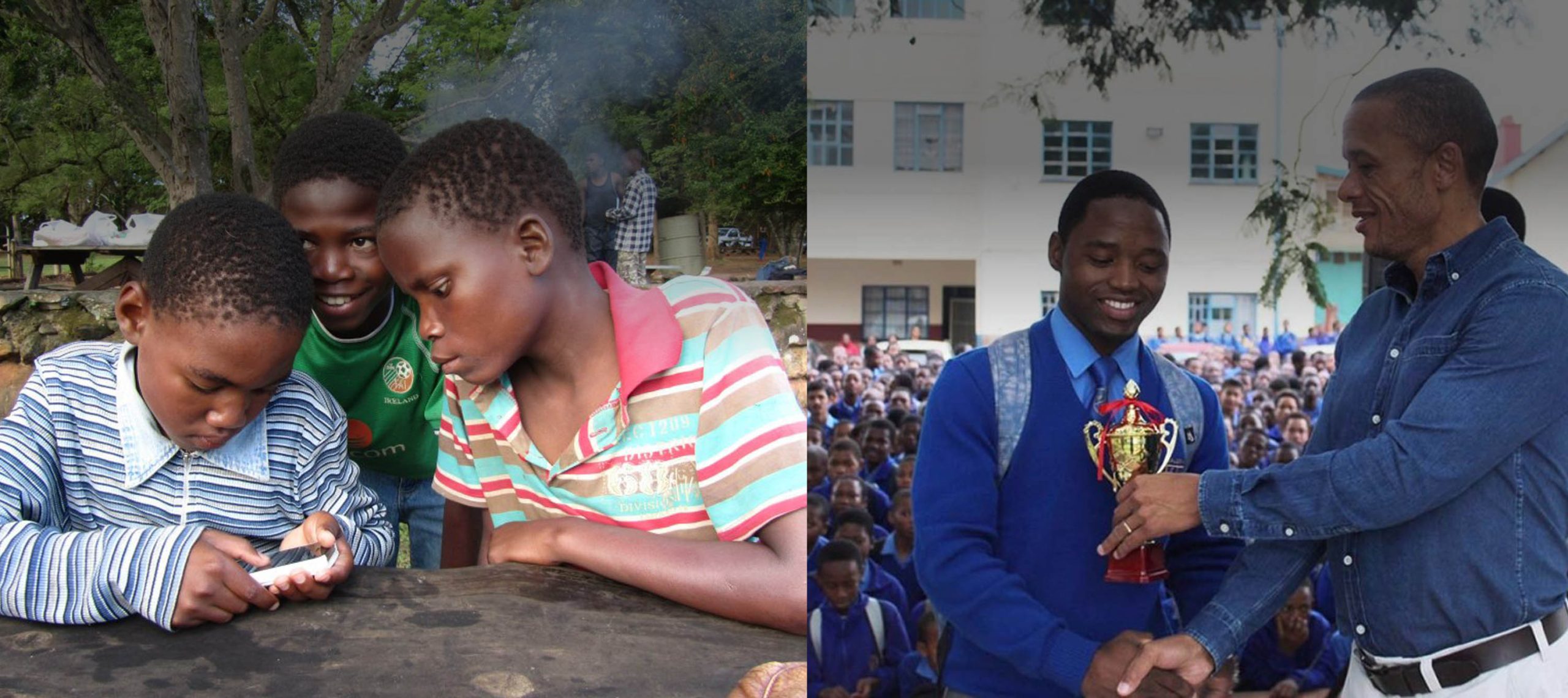 MANZINI YOUTH CARE – Education, work skills training and accommodation in Eswatini
Our Goals:
To provide education and work skills opportunities both to youth living on the street and to those who are at risk of ending on the street, enabling them to improve their lives and future.
Our Methods:
Accommodation is provided to children either from the street or from homes that lack the most basic necessities as a result of unemployment.
A school bursary also provides partial and full scholarships for over 350 children who live at home but whose parents cannot afford school fees.
A three phase work skill's programme (carpentry, sewing, bakery, welding, electronics, mechanics, refrigeration, upholstery, panel beating and spray painting, printing and screen printing, hair care, auto electrical and plumbing) where the youth are trained by competent and successful business enterprise for one year afterwhich the trainees are encouraged to do their own business in the afternoons, creating their own customers.
Our Bosco Study Centre concentrates on matric (Grade 12) also providing basic business management. This centre is also used by a number of Swazi organisations including the National Literacy Programme where we simply provide a convenient venue and training area. This ensures greater coordination and administration of services for young people in Eswatini.
MALKERNS ORATORY
The Malkerns Community consists of three Salesians, Fathers Mbongiseni Shabangu and Michael Whelton. The three Salesians minister over a vast area within the Malkerns region. They have the chaplaincy of two high schools and five primary schools. The Parish of St, John Bosco has five outstations plus the agricultural university of Eswatini, and Waterford Kamhlaba School in Mbabane. The social situation in Malkerns is desperate. The greater majority of young people are either school drop-outs or unemployed. The Oratory that Father Whelton runs is probably the only form of constructive entertainment the young have in the area. Poverty is rife! Notwithstanding the sad state of affairs, there is plenty of enthusiasm amongst the young and they are hungry to be ministered to and to join the Salesians in the work of Don Bosco.
Please help us to help these children who are in such great need.
How can you help?
Without financial Government assistance we depend entirely on donations and fundraising events to feed, accommodate and educate the children in our care. Donations, sponsorship, organising a fundraising event or volunteering are what keeps this programme running. Having read the brief description above about the work we do, and if you are able to help us please visit our donations page, thank you. 
CONTACT US
Thank you so much for taking the time to browse around our web site – which projects just a touch of the enormous challenges we face and work with, an impossible undertaking without your financial assistance. If you are interested in more detailed information on any given project, or want to simply make contact, please do so by filling in the form below – the information is strictly confidential and will not be used for spam or redistribution.
Denise Hards:    missionoffice@bucknet.co.za
Fax:       +27 (0)11 476 8315

" S a l e s i a n    M i s s i o n s    a r e    e t e r n a l l y    g r a t e f u l    f o r    a l l    s u p p o r t    &    d o n a t i o n s    t o w a r d s    o u r    m i s s i o n    p r o j e c t s"