VIA LUCIS HISTORY
Story of a little seed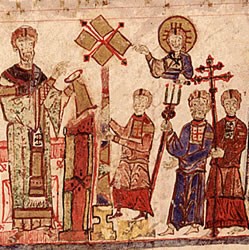 The Via lucis was born in the summer of 1988, in the Salesian Family Movement Witnesses of the Risen Lord. It was the first formulation and realization of a celebration centred on the Resurrection. The formula was and is that of an itinerant devotion to participate in the life and the joy of the Risen Lord.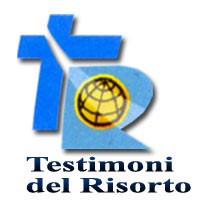 In 1989 the Via lucis was presented to Don Bosco's successor, Don Egidio Viganò who became involved and named a theological commission to study diversified criteria and formularies. Some were created for parish communities, others for committed groups and for the youth and consecrated people. Also, there exists a text for children for whom there is a dramatized version with music by Anna Benassi of the Rai television and the maestro Di Maio. The publication of the Via lucis for the suffering has also been prepared.
The Via lucis, born in a simple way in and for the Movement, which was searching for a prayer to express their particular charisma, was spread quickly thanks to the work and grace of the Spirit, so that in April 1990 the first Via lucis was solemnly celebrated by Don Bosco's successor, Don Viganò, in Rome, at the Catacombs of San Callisto. And it was significant, solemnly celebrating it for the first time, there, where the martyrs, perennial witnesses of an unfaltering faith in the Risen Lord, lay to rest.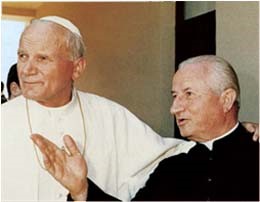 It was followed by the notification to John Paul II, by the Rector Major, and the slow involvement of the Bishops. Some immediately introduced the practice of the Via lucis as a milestone to the joy of Christian life, after the experience of the Via Crucis, in their own diocese. In September 1992 and in various years to follow, the Via lucis was celebrated in the Basilica of the Holy Sepulchre, under the rock of Calvary in the chapel of Saint Elena, during the pilgrimage of the Movement in the Holy Land, aimed at thanking the Risen Lord for this gem delivered to the TR for the entire Church.
CONTACT US
Thank you so much for taking the time to browse around our web site – which projects just a touch of the enormous challenges we face and work with, an impossible undertaking without your financial assistance. If you are interested in more detailed information on any given project, or want to simply make contact, please do so by filling in the form below – the information is strictly confidential and will not be used for spam or redistribution.
Denise Hards:    missionoffice@bucknet.co.za
Fax:       +27 (0)11 476 8315

" S a l e s i a n    M i s s i o n s    a r e    e t e r n a l l y    g r a t e f u l    f o r    a l l    s u p p o r t    &    d o n a t i o n s    t o w a r d s    o u r    m i s s i o n    p r o j e c t s"